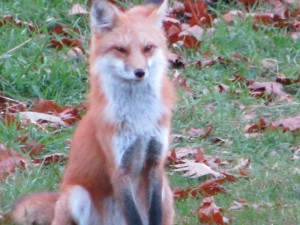 Wild Warner turned one year old on Aug. 4, 2011
Thanks to you, we have made an impact — in the park and in people's attitudes toward the park. Since our first coalition meetings in the fall of 2009, and incorporation last August, we count these accomplishments:
A meadow, with new bluebird families and a host of other life, off Monterey Drive. If you haven't seen it lately, walk through it. It's wild and beautiful.
A rewrite of the Northside plan, which removed a proposed parking lot, ceremonial kiosks on the marsh island, a soccer field in the meadow, and pontoon boat concessions on the lagoon. The plan now recommends that Warner Park's natural areas be "carefully evaluated to protect, preserve and enhance habitat for birds, fish and other wildlife."
Nine guided nature walks, ranging from wetlands to birds to park history. Partnership with North/Eastside Senior Coalition (NESCO) and Madison Mallards.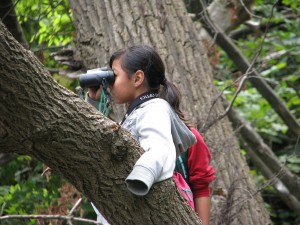 Birding to Save the World – A mentoring partnership between UW Madison students, Sherman Middle School students and Wild Warner, with weekly nature walks. To resume in the Fall 2011. Supported by the Gaylord Nelson Institute for Environmental Studies, Wisconsin DNR, Audubon and Northface.
Brentwood Neighborhood Community Coalition family night nature walks, led by four UW students, with St. Paul Lutheran Church. Supported by a $2,500 Madison community services grant. Includes purchase of 16 pairs of binoculars which will be shared with NESCO and the Warner center for checkout.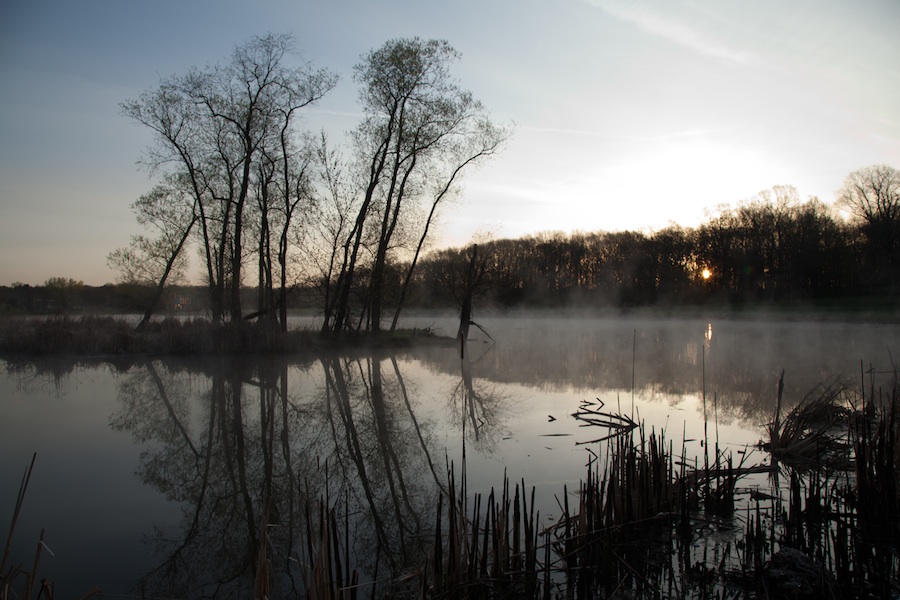 Documentation of 114 species of birds, plus foxes, deer, mink, beaver, and a 250-year-old bur oak tree.
Research by four UW professors and their students that includes geo-locating catbirds and a wetlands survey.
A reduction in the number of geese under a geese management plan unique in the city. The plan and member advocacy prompted the Parks Department to use natural barriers, egg oiling and other actions to avoid mass killings. A subcommittee spent months documenting geese numbers and habits, meeting with mayoral and council candidates and advocating for geese in the media and public meetings.
Trash cleanups, on land and in the lagoon with kayaks. Over 50 hours of volunteer time.
Removal of the Cyclocross bicycle race.
Training as Park Watch monitors, and volunteering in invasive species removal. Bird houses and potted plants at Warner's Community Center to attract birds and butterflies.
Helped put up bird houses for bluebirds and wood ducks with Audubon and Dane County Conservation League.
 A Web site with photos, stories, history, maps and positions, with professional photo contributors and a new Web intern.
Newspaper and television stories about Wild Warner programs.
Watchdogs for roaming dogs, homeless camping, park management, and ecosystem destruction in the greater park area. Attendance at every Parks Commission meeting, Parks Department meetings on geese management and the Open Space Plan, as well as meetings of the Planning Commission, the habitat subcommittee, environment and Rhythm and Booms.
A 501c3 fiscal sponsor partnership with the Northside Planning Council for grants and donations.
Incorporation as a nonprofit Wisconsin group, with bylaws – now posted under "About Us" on the Web site.

I think it is fair to say that Wild Warner has fundamentally shifted the conversation about Warner Park. It is no longer viewed only as a place for concerts, fireworks and sports. We are a visible and vocal community group recognized by and consulted by public officials and managers whenever the park's natural areas and its wildlife are affected by public policy. As Dr. Bill Barker, a Parks Commissioner, put it: "Something is happening in this park."
More important, perhaps, we have opened eyes to the wonders of wildlife around us. Not a week goes by that we don't hear an excited neighbor say, "I just saw a ……"
But we have also learned that the threats to Warner's wild side never end. We need your help and continuing support. Please consider a paid membership, which allows you to vote at our monthly meetings, held on the first Tuesday of every month, 6-8 p.m. at the Warner Park Community Recreation Center.

See you in the park.
Jim Carrier, chair