Wild Warner has scheduled six nature and environmental education walks. They are open to the public. All are welcome to explore the "wild side" of Warner Park. Here's the schedule so far: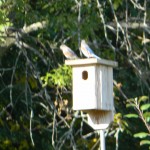 1. Saturday, April 30 from 9-11am at the Warner Park Shelter. Bluebird Talk and Walk given by Audubon bluebird expert Paul Noeldner. Noeldner builds bluebird houses and has installed several bluebird trails in Madison. He is a major local force in bringing bluebirds back. There will be a talk on bluebirds, a bluebird house-building demonstration and then a walk down to the bluebird houses.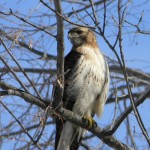 2. Sunday May 15, 1 p.m., Bird and Plant Walk led by UW Environmental Studies student Christa Seidl. Seidl has considerable field experience studying both birds and plants. She is also a mentor in Sherman Middle School's Bird Buddy program, an environmental education program that teaches kids about the birds of Warner Park. Meet at community center parking lot.
3. Saturday, June 4, 2011, 8:00am, Audubon Bird Walk by UW Environmental Studies Ph.D. student Trish O'Kane. O'Kane is conducting geolocation research on catbirds in Warner Park, to find out their migration routes. Catbirds raise their families in Warner Park and then fly to Central America and the Caribbean for the winter. During this walk we will see many migratory birds.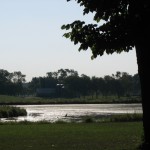 4. Sunday, June 12, 4:00pm, Wild Warner Wetland Walk and Talk by UW's wetland expert Dr. Quentin Carpenter. Dr. Carpenter teaches UW's popular Wetland Ecology course for the Gaylord Nelson Institute for Environmental Studies. Some of his wetland ecology students are conducting field studies in Wild Warner's wetland.
5. July 30, 9:30 am, Warner Park Prairie Circle: A Look at Prairie Plantings

Gerry Gunderson and Rose Ann Scott, long time prairie enthusiasts, talk about plantings in the Circle and the non-stinging bees who love them. After a talk at the Circle, those who wish can walk/roll a short distance into Warner Park to see a small wetland planting.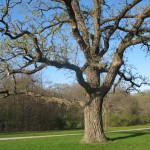 6. Sunday  September 25, 2011, Wild Warner Tree Walk given by UW's tree expert, Dr. Bruce Allison. Come explore our big woods and scrub woods which both provide vital nesting habitat for many birds including the Brown Thrasher, a species that is declining in Wisconsin and is now protected by the DNR.