Ever wonder what that tree is over there? Ever hugged a 200-year old bur oak? Do you know the names of new trees being planted in Warner?
Join your neighbors for Wild Warner's last nature walk of the season – a "tree walk" this Sunday 9/25 at 3 p.m.
It will be led by UW's tree expert, Dr. Bruce Allison. Meet up at the picnic shelter. Bring comfortable shoes for an easy stroll.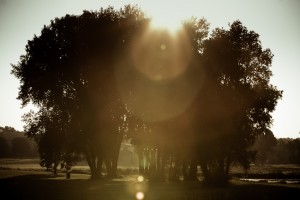 Come explore our big woods and scrub woods. Both provide vital nesting habitat for many birds including the Brown Thrasher, a species that is declining in Wisconsin and is now protected by the DNR.