Wild Warner Leadership
Wild Warner elected its first official council, under its bylaws, in September 2011.
The 2015 officers are: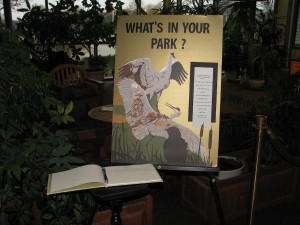 Marie Jacobson – President
Paul Noeldner – Education Coordinator
Marian Celesnik – Treasurer
Kathleen Wolf – Secretary
Blair Panhorst and Karen Hickel – Membership Coordinators
Wild Warner Membership
Wild Warner and its meetings (6-8 p.m. first Tuesday of every month at the Warner Park Community Recreation Center) are open to anyone. You may participate in discussions, and bring any ideas or problems or wildlife sightings to our attention. We welcome you.
To vote on Wild Warner positions, however, you must be a dues-paying member. Our dues are low:
Students $10.00
Senior Citizen $10.00
Individual $15.00
Family membership $20.00
To contact Wild Warner, email us at: "[email protected]." Or just show up at our next meeting.