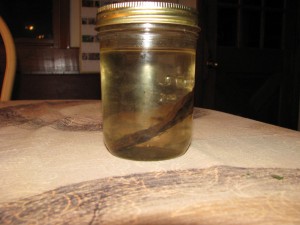 Test results from Rhythm & Booms are in, and the links below will take you to them. The Committee on the Environment released these drafts this week, but won't discuss recommendations until March 18.
The most important takeaways are in the one-paragraph Conclusions at the end of each report.
"The annual Rhythm and Booms fireworks display has measurable impact on the environment. The most discernable impact is the spike in perchlorate…" (Bemis)
"Most of the plant species showed elevated concentrations of elements associated with pyrotechnics 23 days following the Rhythm and Booms event…Maximum concentrations of Aluminum, Barium, Cobalt, Iron, Magnesium, Sulphur and some of the perchlorate values were considered either at critical levels or nearing toxicity levels for plants."  (Bennett) (Emphasis Added.)
I sum it up this way:
The fireworks of Rhythm and Booms leave significant and persistent chemical contamination, along with significant solid waste, in Warner Park's wetland. While the impacts on the food chain, fish, birds and public health are unknown, no one can now argue that the fireworks are benign fun. The city of Madison, in partnership with the Madison Fireworks Fund, has significantly polluted Warner Park's wetland for 20 years. It's time to stop.
The contract for the 2013 fireworks is being negotiated now. If you have anything you'd like to say about it, contact your alder or the mayor.
Jim Carrier, cofounder, Wild Warner
PS: The state of New Hampshire is warning about fireworks and water too. Read this
Here are the Warner study reports:
Water and sediment by Brynn Bemis