Tim Nelson, chair of Wild Warner, read the following letter to the Madison Board of Park Commissioners on Nov. 13, 2013:
On behalf of Wild Warner I want to thank Kevin Briski of the parks department for removing the earthen berm in the Warner Park wetland. Over the past twenty years, sand and fill dirt had been trucked in and mounded up to make a hill that was used for shooting fireworks. The city and DNR determined that the berm should be removed and the area returned to its former level.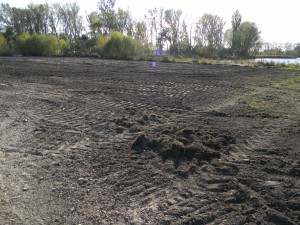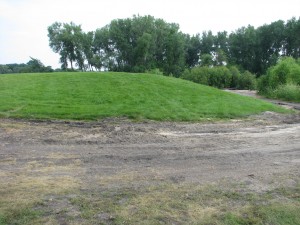 We also thank Russ Hefty for allowing us to help sow native plant seed in the cleared area. It will be a great experience to see in the next few years how this piece of land grows into a small prairie.
Lately there have been two bald eagles perching in the trees that you see in the background of the  photos.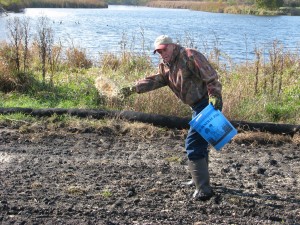 Best Regards,
Tim Nelson, Wild Warner