Wild Warner meets Tuesday Sept. 21 at 6 p.m. at Warner Park.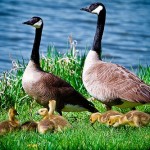 There will be some new, hot, goose news, a conversation with the bicycle race organizers, and the latest wildlife sightings in Warner.
In case you missed it, our Geese White Paper got front page coverage in the Wisconsin State Journal on Saturday, 9/18/10. Here's the link.