Warner Park's new meadows are ablaze with plants, bugs, butterflies and birds.
If you haven't taken a walk through them, you are missing a wonderful part of the park, perfect for the "silent sports" we enjoy — birding, walking our dogs, and enjoying the silence of the wind through the trees and grass.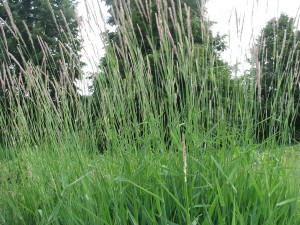 The "upper" meadow, on the South side of the park, is now in its third summer. The Parks Department has mowed narrow paths through so you can enjoy the wide variety of plants. Click on each picture to enlarge it.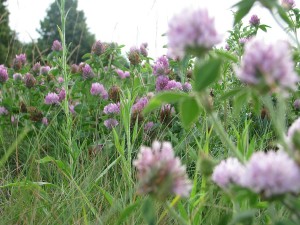 The new "dog park meadow" below sled hill is blooming with clover and other plant life, creating a soft pallet. The meadow is alive with birds dining on the column of life that the plants create. Compare this with the mowed law, a wildlife desert, in other parts of the park. This meadow will not be cut for Rhythm and Booms.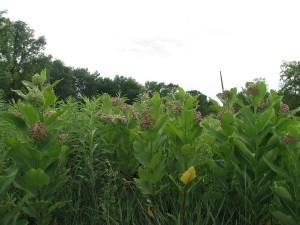 This photo, taken along the pave bike path, shows homes for two beautiful but stressed species in Warner Park – milkweed for Monarch butterflies, and, in the background, a bluebird house.
If you'd like a guided tour of the park, Wild Warner is offering three more this summer.  Here is the schedule and meeting places. Wear comfortable shoes.
June 23, 1:30pm, Warner Park Bluebird Walk, led by Madison Audubon. Meet at the "tin can" shelter.
July 22, 1:30pm, Warner Park Bluebird Walk, led by Paul Noeldner. Meet at the "tin can" shelter.
August 16, 8:30pm, Astronomy Walk, led by Drew Lehmann, UW-Madison. meet at WPCRC. Back-up date — August 23.
As usual, please keep your dogs on a leash when enjoying the uncut meadows.