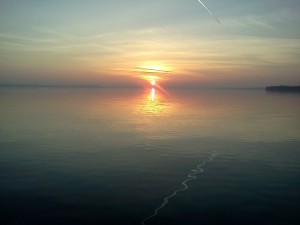 Warner Beach and the boat ramp are a beautiful part of Warner Park. Connected hydrologically by a new, larger culvert under Woodward Drive, the beach area is heavily used by wildlife that move along the ecological "edge" between the lake and the rest of the park east of the railroad tracks.
Thanks to Wild Warner council member Karen Hickel, the beach and bath areas are enhanced with flower plantings and general cleanup. Last month, Hickel, President Tim Nelson and Secretary Marie Jacobsen testified before the City Council to continue lifeguards at the beach in 2013.
Wild Warner members will work throughout 2013 to maintain a safe, sanitary and attractive beach area for swimming, bird and wildlife watching and the great "silent sports" of watching and listening to waves, sunsets, boats and the moon reflected in solitude.
If you appreciate the boat ramp, the beach and the lake waterfront of Wild Warner, let us know. If you'd like to help with cleanup or flowerbed work, send us an email or come to our monthly meeting on the first Tuesday at the Warner recreation center.